....................the tough make homemade vegetable soup. :)
Watching the snowflakes coming down AGAIN today and thought it would be a perfect time to make some soup.
I got the meat on cooking; just need to add all the veggies when its done.
I kinda, sorta put this little table/centerpiece together. It needs something else and I don't know what. I.think it looks bare. Or maybe the bowl is too small?? The candle is a battery operated on and I can move it, change the bowl or something.
Any suggestions would be helpful. :)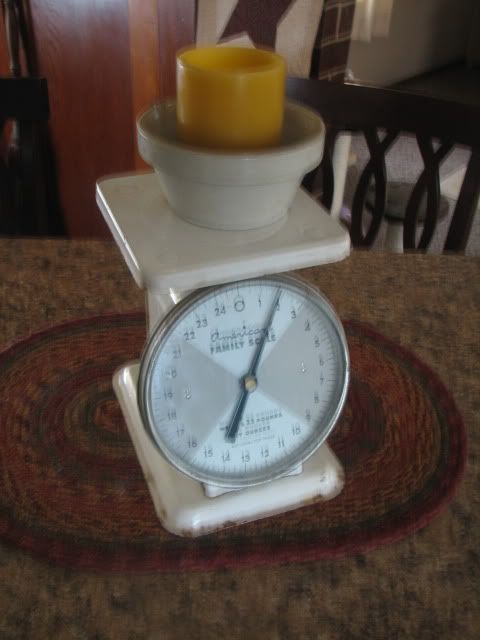 (Sorry for the little bit of blurriness.)
These pics were taken this morning on my way to the grocery store.
I think the beauty of the snow makes up for the problems driving in it. :)